Related Content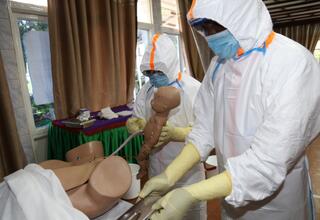 UNFPA and the DRC government are using an innovative approach to reduce the heavy toll that the Ebola virus has taken on health workers, while caring...
Beni, October 30th, 2019. In its efforts to strengthen the Ebola Infection Prevention and Control (IPC), the United Nations Population Fund (UNFPA)...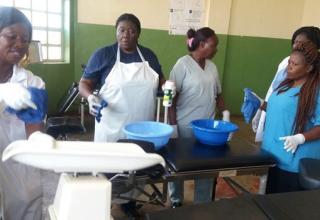 Eke Henriette is the midwifery adviser for UNFPA DRC. She represents and models exceptional commitment UNFPA's mandate having made positive impact in...
Pages