"I am a model for many girls in my neighborhood", said Ruth KALENGA, a 17-year-old girl met in Lubumbashi in the hair salon where she works after her training at the Raihman center in Lubumbashi supported by UNFPA, with...
This is a moment of suffering for many people, especially people of African descent. We at UNFPA stand in solidarity in the global fight against racism and support the peaceful struggle against all forms of discrimination, marginalization and injustice. Black lives matter.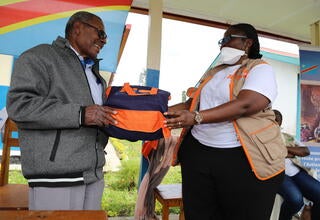 While deploying Emergency Humanitarian Response teams to six (6) provinces of the Democratic Republic of the Congo (DRC) most affected by the prolonged and complex humanitarian crisis , the Humanitarian Coordinator for...