You are here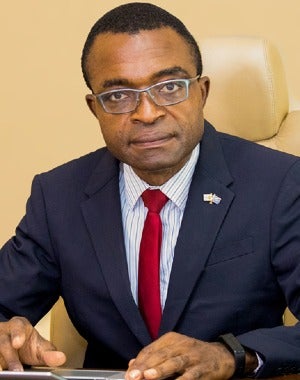 Dr Eugene Kongnyuy
Dr Eugene Kongnyuy started his mission as UNFPA Representative to the Democratic Republic of Congo on the 2nd August 2021.
Before then, he was the UNFPA Representative to Mali. Before Mali, he worked in Nigeria, first as UNFPA Deputy Representative and then as UNFPA Representative a.i. In the last 15 years, Eugene served in several countries in different capacities with UNFPA. He was the Senior Maternal Health Advisor and United Nations H4+ Coordinator in the Democratic Republic of Congo (2012-2016), Chief Technical Advisor for Maternal Health in Madagascar (2009-2012), and Emergency Reproductive Health Coordinator in Haiti.
Before joining UNFPA, Eugene was Clinical Lecturer in Sexual and Reproductive Health in the University of Liverpool in the United Kingdom where he led the maternal health team and conducted world class research that has been translated into global and national policies on sexual and reproductive health. He equally provided technical assistance to Governments and built national capacity in several countries across Europe, Middle East, Asia and Africa.
Dr Eugene Kongnyuy was born in Cameroon and is a Consultant Obstetrician and Gynaecologist. He has a Doctor of Medicine (MD) from the University of Yaounde (Cameroon) and a PhD in Public Health from Staffordshire University (United Kingdom). He also holds a Master of Public Health (MPH) from Hebrew University in Israel and a Master of Business Administration (MBA) from the University of the People (United States of America). He has over 100 scientific publications in peer-reviewed scientific journals and five books.
Dr Eugene Kongnyuy can be contacted via : Email : kongnyuy@unfpa.org