Related Content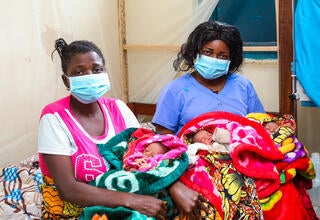 Angela, 21, gave birth this month to triplets. All three babies are doing well, but the mom is very concerned. No abdominal and pelvic echography...
For more than three years, Madame Esperance seemed to lose hope in life. The future suddenly became dark for her when doctors revealed that she was...
As a survivor of the 10th Ebola Viral Disease (EVD) outbreak, how do you feel today? It is a joy for me to find myself among the living, especially...
Pages