Related Content
The special police units in charge of child protection and the fight against sexual violence, a crisis response strategy, made permanent and...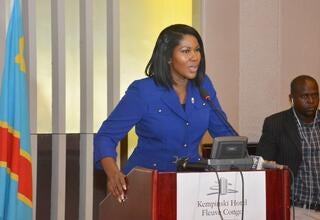 In the margin of the celebration of the International Day to End Obstetric Fistula, the Country Office invited Mrs. Stephany Linus, Actor and...
The visit of UNFPA Regional Director in the DRC had key moments including exchange on the progress and challenges in the fight against gender-based...
Pages