Related Content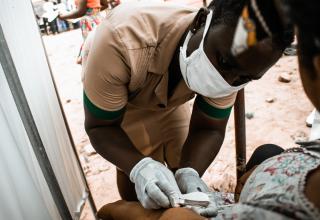 Nearly half of women in 57 developing countries are denied the right to decide whether to have sex with their partners, use contraception or seek...
We have the inherent right to choose what we do with our body, to ensure its protection and care, to pursue its expression. The quality of our lives...
Benedicte is a 15-year-old girl, full of optimism, whom we met when she left the UNFPA-supported Women's House in Mbandaka. Her optimism about life...
Pages