Related Content
The special police units in charge of child protection and the fight against sexual violence, a crisis response strategy, made permanent and...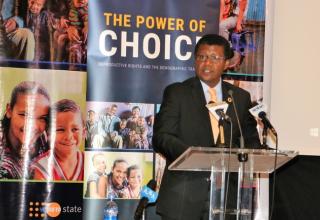 If the demographic dividend is to be harnessed, then the fundamental civil, political and socioeconomic rights of young people, including young women...
Not so long ago, most people had large families: five children, on average. Where once there was one global fertility rate, today there are many,...
Pages