Related Content
Leave no one behind despite the accessibility difficulties, 2.7 tonnes of SR medicines have finally arrived in Itula after the former aerodrome has...
Beni, October 30th, 2019. In its efforts to strengthen the Ebola Infection Prevention and Control (IPC), the United Nations Population Fund (UNFPA)...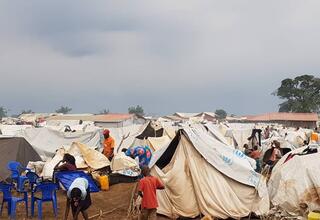 A large group of about 16000 persons were repatriated from the Lovua refugee camp in the Angolan province of Lunda Norte. These persons voluntarily...
Pages