You are here
Country Representative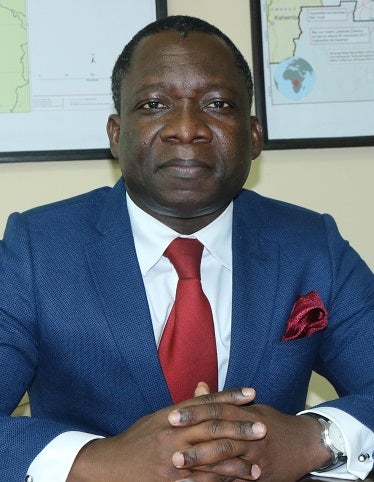 Dr. Sennen Hounton
Dr. Sennen Hounton of Benin is the designated Resident Representative for the United Nations Population Fund in the Democratic Republic of the Congo (RDC). Mr. Hounton brings to the position many years of experience with the United Nations system, with two decade of increasingly responsible managerial and leadership positions in development and humanitarian operations at the national, regional and international level.
He served as Representative a.i of the United Nations Population Fund (UNFPA) in Sierra Leone and as Senior Emergency Coordinator for the United Nations Population Fund (UNFPA) in South Sudan. From 2009 to 2017, he served as Senior Reproductive Health Technical Advisor at UNFPA Headquarters in New York providing direct technical, operational and programmatic support to over 40 countries in Sub Saharan Africa and Asia.
Until 2009, Mr. Hounton was the Regional Programme Coordinator of the West Africa Field Epidemiology and laboratory Training Programme at the World Health Organization MultiDisease Surveillance Center in Ouagadougou, Burkina Faso, and before those assignments, he served as medical doctor and Chief of Hospital Department in Benin, and Epidemiologist at the Oklahoma State Department of Health in USA. A graduate of the Université du Benin School of Medicine in Cotonou, Dr. Hounton holds a PhD in Public Health from the University of Aberdeen (United Kingdom), a Master's degree in Epidemiology from the Oklahoma University in the United States of America. Dr. Hounton is married, has three children and speaks fluently French and English.